I'm starting to pull out Christmas decorations, snuggle up with a mug of hot wassail at night, and enjoy the cooler weather and coziness of the upcoming holiday season. As I worked on organizing my craft studio last weekend I pulled out this beautiful book Scandinavian Gatherings, written by one of my good blogger friends Melissa Bahen of Lulu The Baker. It was released back in September, and I have oohed and ahhed over the gorgeous craft projects, mouth-watering recipes, and beautiful styling and photography for months. In flipping through again I realized I had on hand everything I needed to dig into one of the DIY projects: Hand-Stamped Wrapping Paper.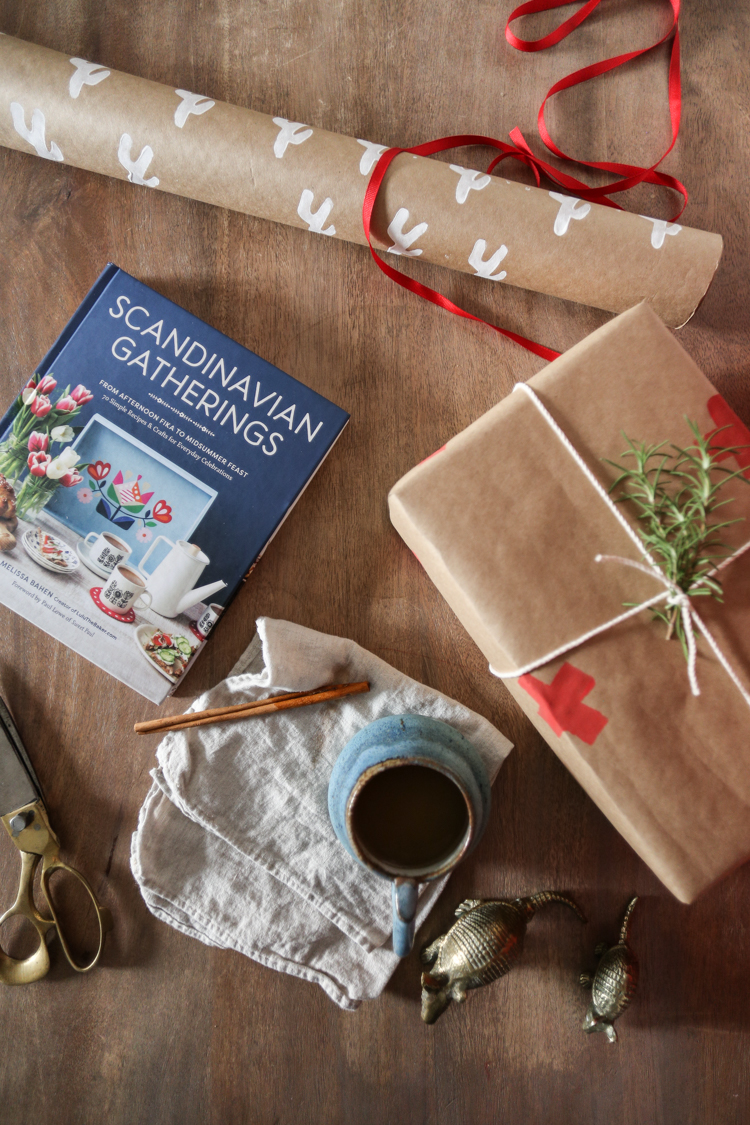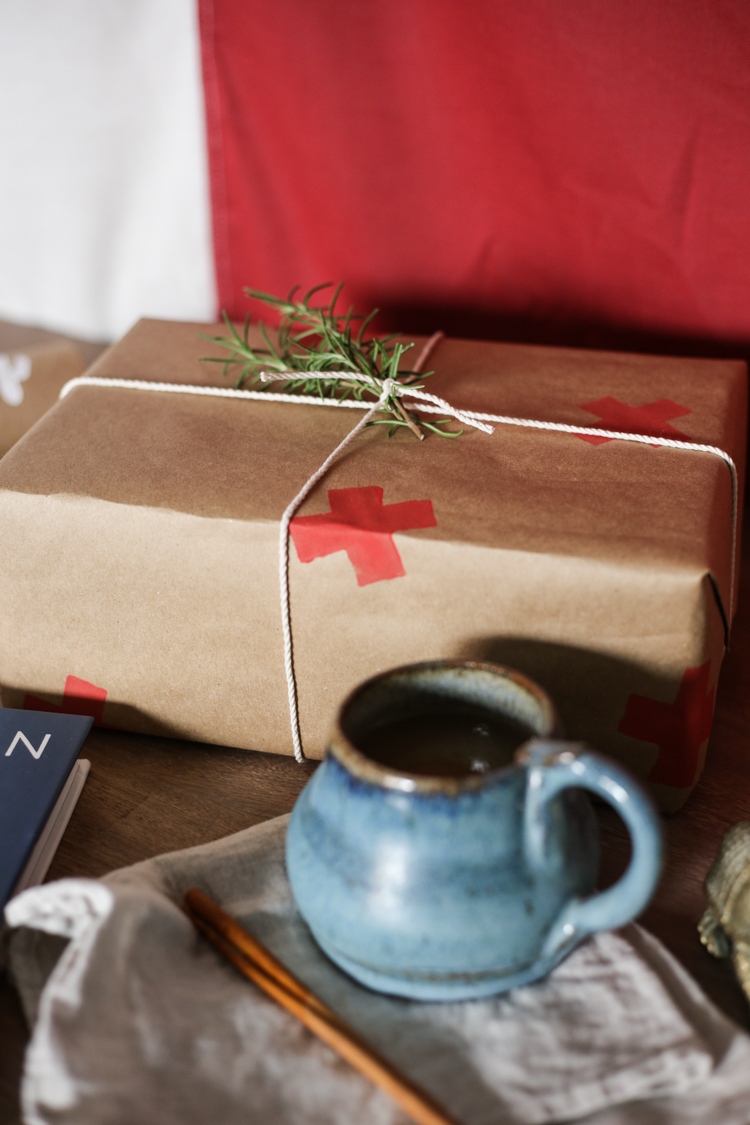 I've been a fan of stamping for a long time, but have mostly used a slightly more complicated hand-carved stamp for block printing. I love the handmade touch that hand-stamped wrapping paper brings to a gift, and its something I also love including my kids in. I usually have rolls of kraft butcher paper on hand for the more rustic and natural feeling wrapping that I love, and the style fits right in with a classic, simple Scandinavian minimalism.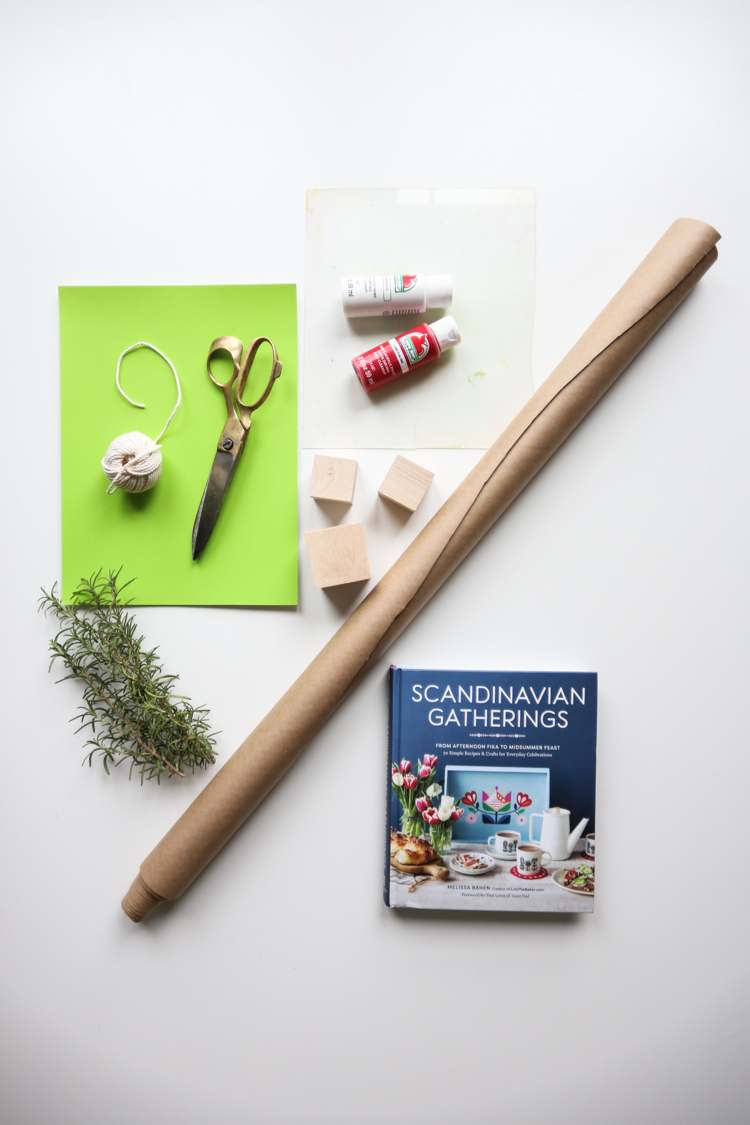 Melissa's Hand-Stamped DIY shared in Scandinavian Gatherings is a few steps more simple than my usual carving method, and I loved it!
She uses adhesive-backed foam cut into simple shapes then stuck onto wooden blocks to make the stamps. The book supplies a few simple templates, and I went ahead and freehand cut some of my own including cactus, because…cactus. Rolling out the wrapping paper and using basic colors for the stamping, I was able to create a couple beautiful rolls in just a few minutes.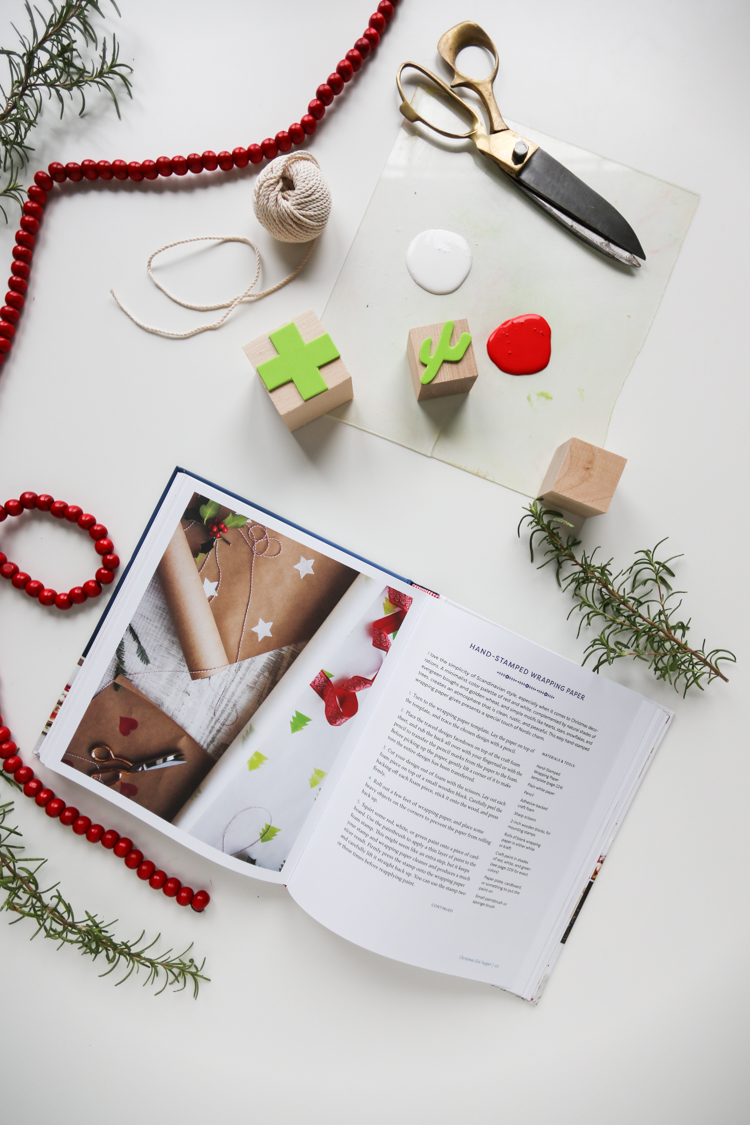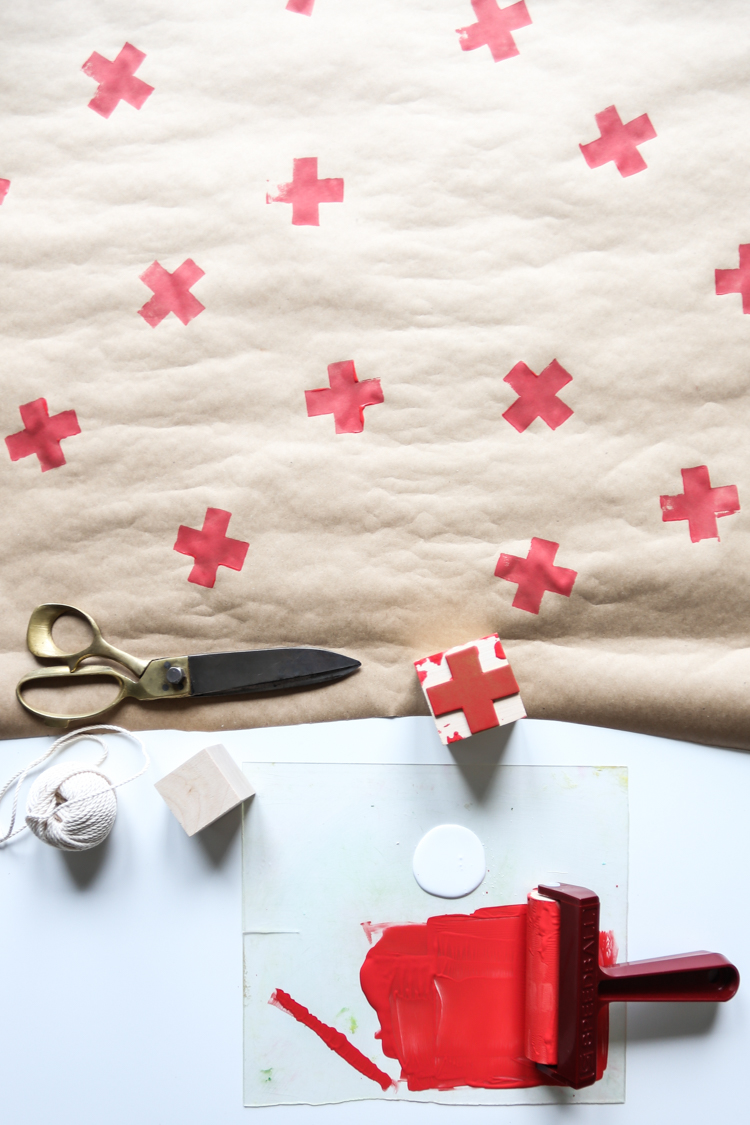 There is something wonderfully therapeutic about hand crafting, especially around the holidays and this book is filled cover to cover with approachable, lovely crafts and ideas not just for Christmas, but for gatherings year-round. Melissa shares ideas and recipes for a Nordic Brunch, Woodland Tea Party, Midsummer Feast, Afternoon Fika, Summer Seafood Celebration, Heritage Dinner, Lucia Day, Christmas Cookie Exchange, Christmas Eve Supper, and even some Birthday Treats.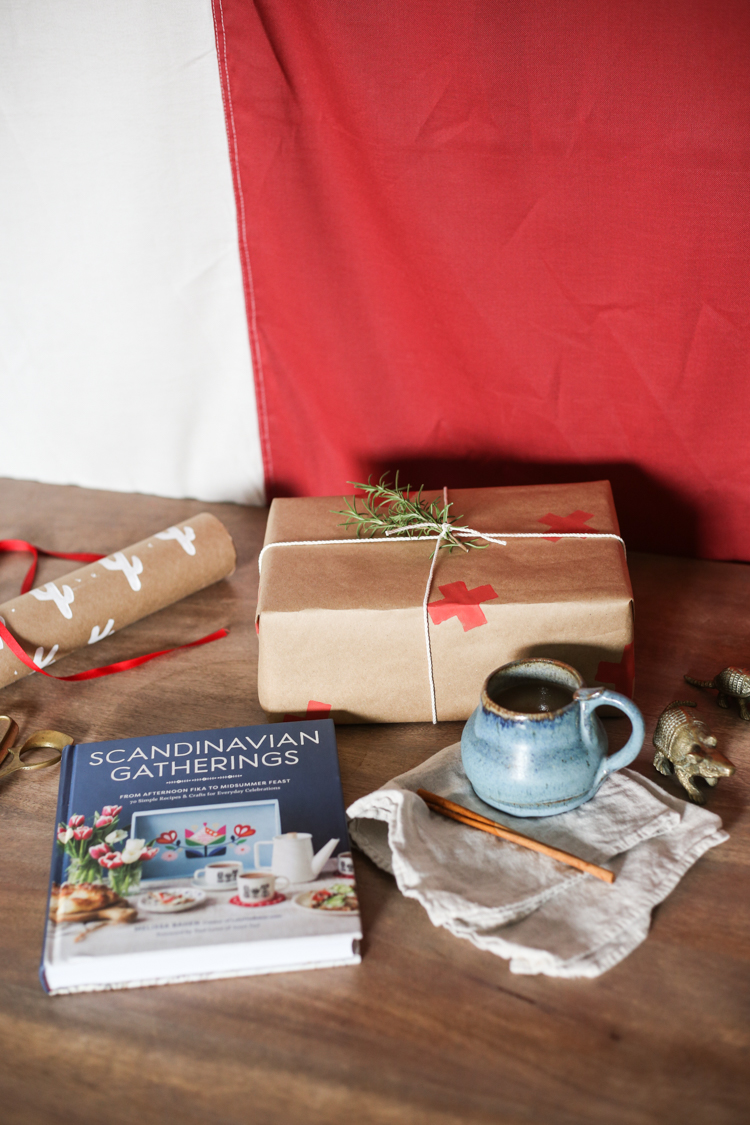 My family heritage is Danish, so some of the specific traditions and recipes are familiar to me, like her spiced cider that is exactly what my mother makes every winter. There are also so many that I have never heard of and can't wait to try. I have long loved and admired Melissa's down to earth lifestyle and dedication to simple, beautiful food and crafts, and Scandinavian Gatherings is a perfect celebration of those things she does so well. It is on my list to give to some family and friends this Christmas season (wrapped in hand-stamped paper, of course!) and I am excited to continue working through the recipes and crafts all year long.